The Concord Consortium Do It Yourself ProbeKit
Supplies
Here is a list of materials included in the ITSI Probe Kit. They enable one to construct all of the probes listed on the ITSI site.
ITSI Probe kit contents
Big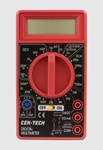 Digital Multimeter
Go-Link USB interface (Vernier) - not included
Header with cable (Vernier)
Experiment board
DC motor
Microphone
Small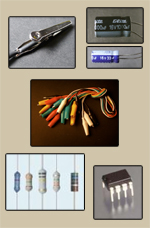 I-amp (Instrumentation amplifier)
Op-amp (Operational amplifier)
Temperature Sensor (IC - integrated circuit)
Phototransistor
LED - Red
LED - Green
Hall Effect magnetic field sensor
Magnet (1/8 x 3/8)
Variable resistor & knob
Assorted resistors
Assorted mylar capacitors
Assorted electrolytic capacitors
Miscellaneous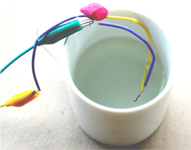 Thermocouple wire (iron & constantan, type J)
Heat shrink tubing (wire insulation, 2 colors)
Clip leads (4)
Solid wire (4 colors)
Black high density anti-static foam
Wire cutters
Mini screwdriver
To order more supplies, go to the complete list of sources and costs (Microsoft Excel format). There may be quantity discounts. Typically, the shipping is the same for 5 or for 500 of these small electronic parts.